ELGIN PRODUCTIONS IS A COLLABORATIVE VENTURE that brings talented professionals together to create inspiring documentaries and online courses. We are located in the San Francisco North Bay Area.
Coleen LeDrew Elgin, M.A., Producer/Director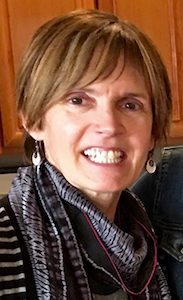 For more than a decade, Coleen's film and video work has focused on documentaries—both short and long form—that open hearts and minds, expand consciousness, and reveal wisdom. She produced and directed The Way of the Shaman (2017) and Science and Sacraments (2012). She is currently producing a video series on Masonic Symbolism for the John E. Fetzer Memorial Trust. Other clients include the Betsy Gordon Foundation, Spirit Rock Mediation Center, Shambhala Publications, Metta Institute, and Contemplative Journal. Coleen has also worked with numerous spiritual teachers and pioneers of consciousness.
Coleen draws on training and experience in digital storytelling, transformative learning, writing, meditation, and working with groups and teams. She is a long time meditation practitioner, beginning in earnest in 1993 and has a deep interest in the integration of healing and awakening in service of the larger world. In addition to her documentary work, Coleen consults with non-profit organizations in the areas of program development and online learning.
Coleen has an MA from the California Institute of Integral Studies in Anthropology and Social Change with a concentration in Human and Organizational Transformation. She co-authored with Duane Elgin the book Living Legacies: How to Write, Illustrate, and Share your Life Stories and the report, Global Consciousness Change: Indicators of an Emerging Paradigm. Coleen previously directed programs for nonprofit and government agencies focusing on educational initiatives and the use of digital media.
ASSOCIATES
Coleen works with a network of cinematographers and camera operators, sound recordists, gaffers, editors, graphic designers, and other specialists.